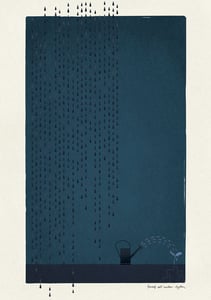 £

20.00
Here's the start of something a little different for me. I've been looking to produce a few more conceptual artworks, away from my commercial illustration work and this is the first of a few.
I won't offer any spoilers as to what the work is about as the enjoyment comes in developing your own interpretations. If you are curious though, send me a tweet @robinboyden and we can discuss.
Giclée print on A3 Archival Matte paper (with white border) for a limited time only.
Signed by the artist.